Living With NMOSD
Living with NMOSD can be difficult. Explore ways to help you meet the challenge
NMOSD, neuromyelitis optica spectrum disorder.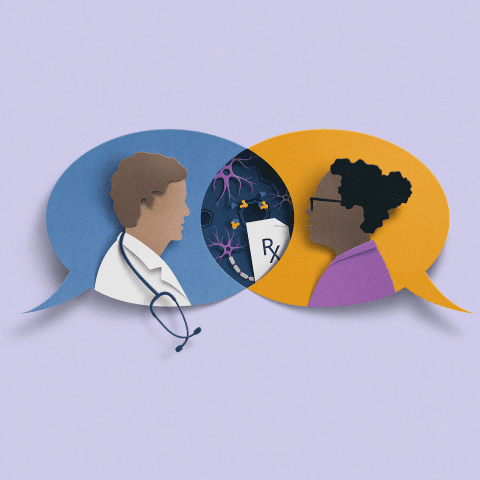 Tips for people with NMOSD*
92% of patients with NMOSD in an online survey said that their disease had impacted their mental health and well-being.† That's why it's important to have tools to help you manage your NMOSD.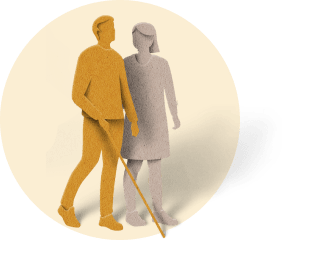 Coping with low vision
Use contrasting colors or color settings for things like room decor, desk organization, and electronic devices
Many books and electronics can be purchased with or modified to offer large text and displays
Try your best to stay organized. With items placed in consistent locations, you'll have a much easier time finding what you need
Don't be afraid to ask for help when you need it. Find a friend or other support system that understands the challenges of low vision and can help share advice and experiences
Practice makes perfect (and takes patience). Low vision can be a frustrating condition to live with, but practicing your routines and being forgiving of yourself can help each day go smoothly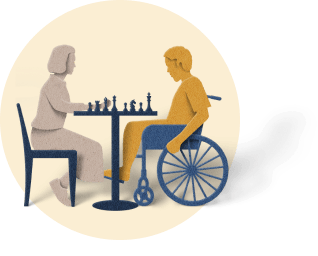 Navigating mobility issues
To lessen fatigue, remember the "Four Ps" of energy management: PACING, PRIORITIZING, PLANNING, and POSITIONING
Appropriate strength and conditioning, good sleep practices, and a healthy diet can help you stay as mobile as possible
To help maintain balance, canes, walkers, and braces can help make getting around easier
You may need to make some changes around your home to help with mobility issues. For example, installing a railing in your shower or a permanent ramp for your front door may help you feel safer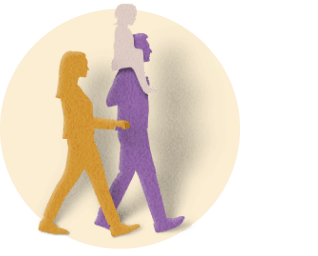 Talking about your condition with friends and family
You can choose to share as much or as little as you want about your NMOSD. You don't have to tell them everything at once. Start with what you feel comfortable sharing
Ground them with the basic facts about NMOSD. You might say, "I have a rare condition that gives me trouble with my central nervous system, and this is how it usually affects me"
Give them an example to help them understand what NMOSD feels like for you
Tell them how they can best support you. Even with the best of intentions, people may do things that are not actually helpful. Be understanding but clear with them about what you need

Before using, talk to your doctor to see if these tips are right for you.
Survey completed by 98 people with NMOSD across 13 countries.