CERTAIN CLINICAL CONCERNS DIMINISH PATIENT SATISFACTION6
In a study* on patient treatment experience, more than 50% of participants (51.8%) reported having concerns regarding their NMOSD treatment. Their concerns were mostly focused on future effectiveness.
The majority of patients who changed treatments did so because of efficacy concerns, and 36% reported intolerable side effects.
*
Based on a cross-sectional study assessing the physical, emotional, and socioeconomic toll of NMOSD on quality of life (QOL) in 193 patients.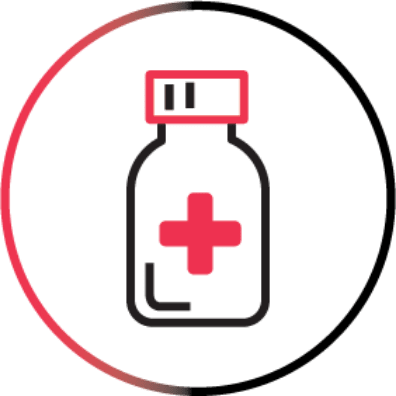 COULD RECENTLY APPROVED TREATMENTS OFFER NEW POSSIBILITIES FOR PATIENTS WITH NMOSD?
Several treatments have recently been FDA approved for NMOSD and continue to be developed and studied in clinical trials.7-9 These new treatment approaches help to reduce the risk of relapse and may offer more selective immune system inhibition.10,11